Uncover
The
Roadsign
Story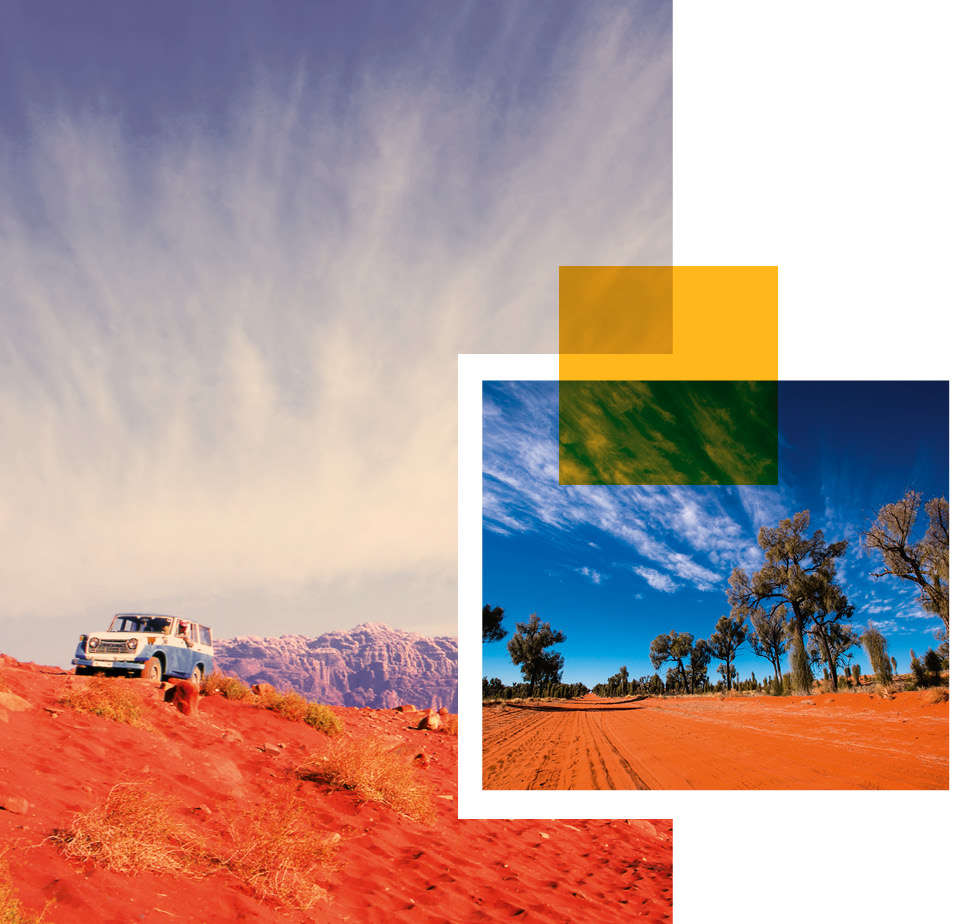 Journey to the moon
The Roadsign Australia's Company is the result of a non common story that took place in the middle of the 80's in Adelaide South Australia. To understand the purpose of this story, we have to step back in the beginning of the 70s, when a journey to Australia was considered as "a journey to the moon".
The edge of the world
Few people could afford any travelling ticket to visit the "edge of the world". For that reason, anyone that was visiting the country wanted to bring back home any exclusive souvenir to their loved ones. Many of these first "Backpackers" visiting Australia were stealing those iron yellow "road signs" on the side of the roads, which could only been found in this part of the world. This resulted in an increase of animals accidents.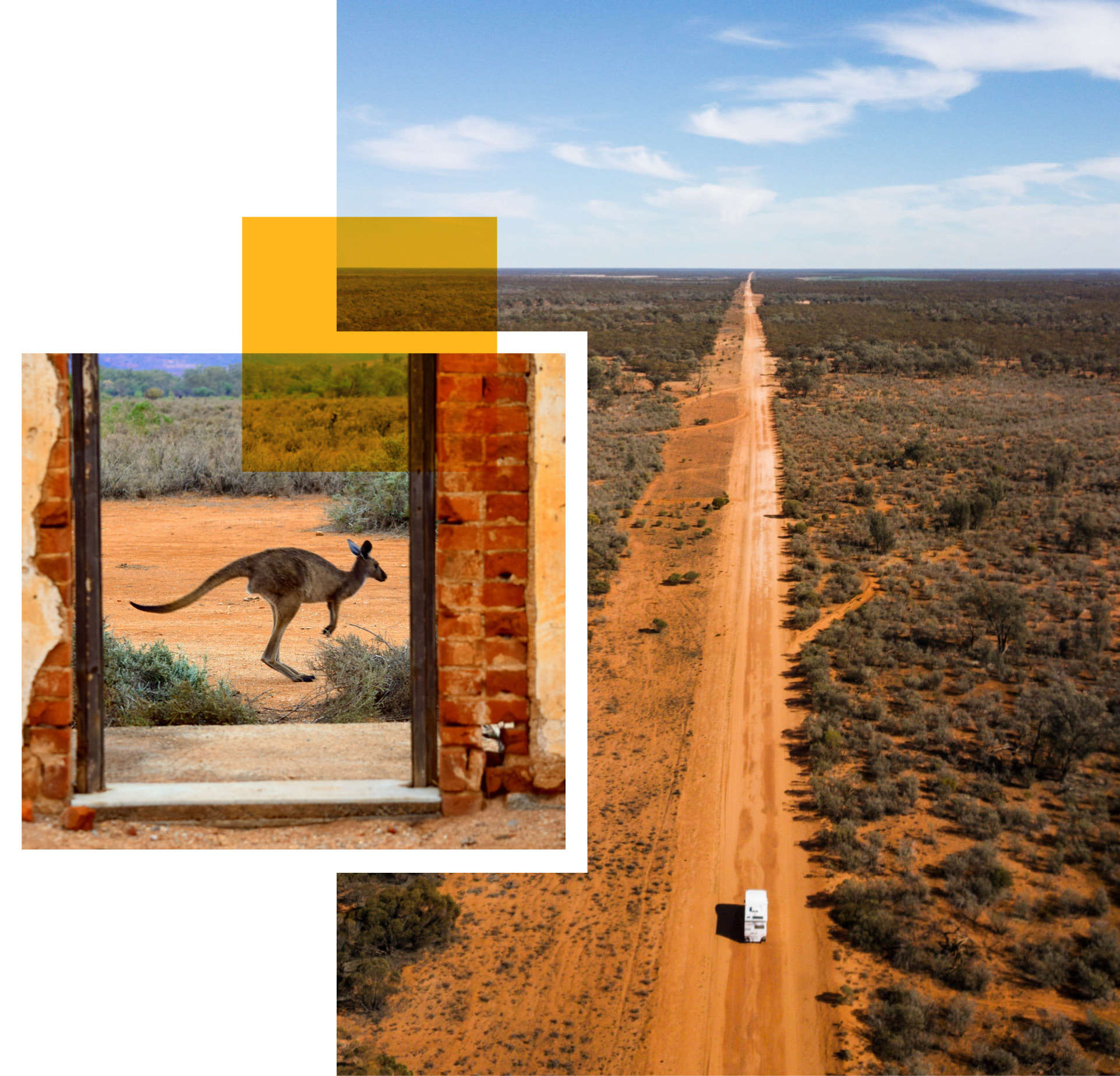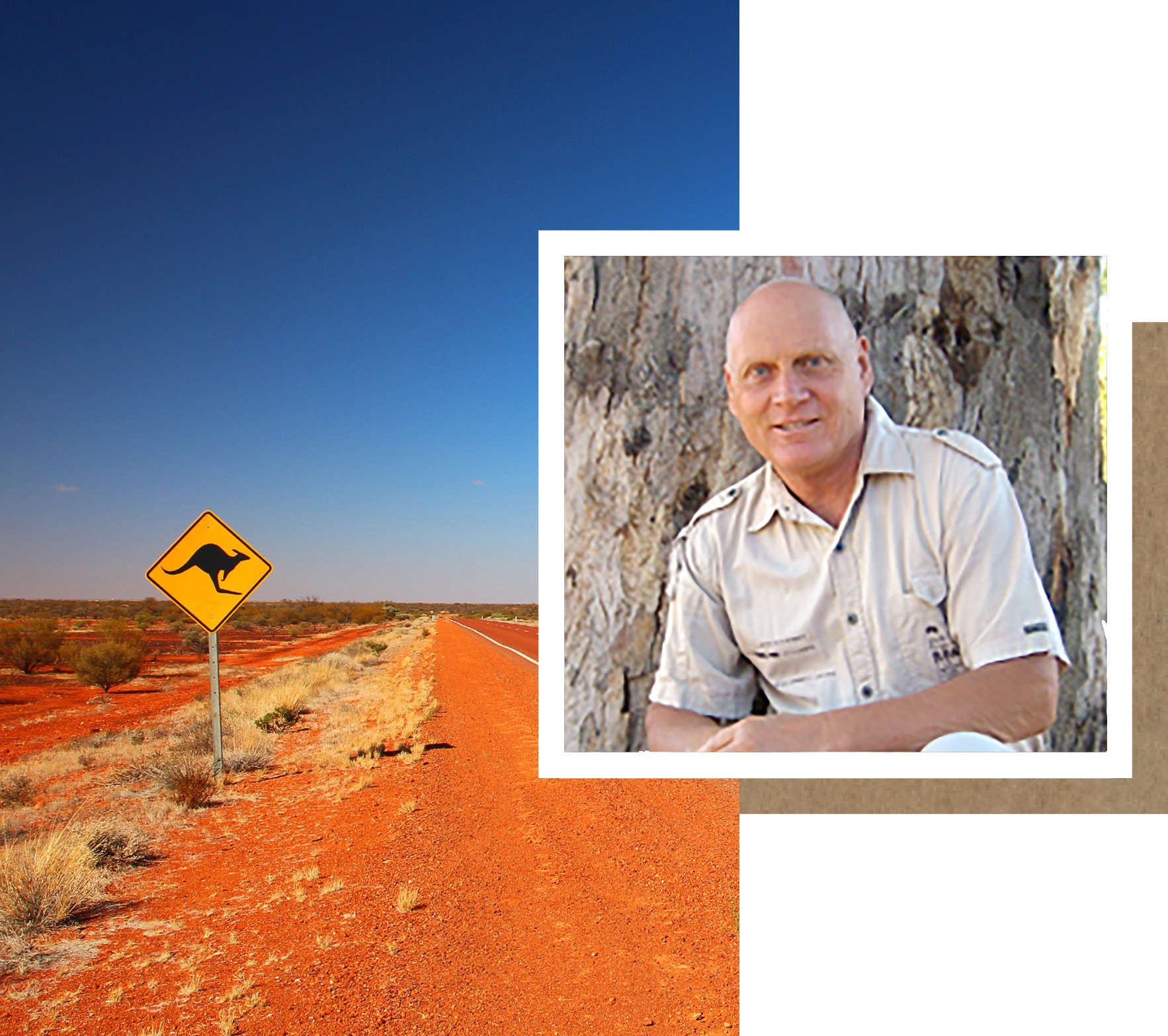 Beyond "road signs"
Roger Carthew, a student from Adelaide, began replicating the emblematic "road signs" in 1985, and ever since has been selling them on all continents.

With its sales proceeds, the Great Australian Roadsign Company financed the first farms and animal hospitals, where injured animals are treated and cared for. Roadsign was born.
Our logo
Known worldwide, the Roadsign logo makes a strong visual impact: one recognizes it at once. The major asset of our logo is to catch attention and assert its presence but also makes one dream!
Our values in one visual
Our logo evoques travel, adventure and protecting the world of animals.
Read more
on the blog
"Nowadays, the magic between man
and australia always operates
and roadsign became an
australian emblem"
Roger Carthew
We create clothes
and equipment
dedicated to the travelers
EXPLORE
•

DREAM

•

DISCOVER
We fit out modern day travellers so that adventure
is possible for everyone.